Road Signs on the High Road of Life
While we each walk our own unique road, the road signs that guide us are identical.  Which road signs people allow themselves to be guided by depends upon their life experiences. Utilizing heartfelt and engaging stories from her own life and experiences, Lauren highlights those lessons that are essential to success.  She gives readers an insightful map to easily understand those road signs most critical to success and those that will ultimately lead someone to the Higher Ground.
"Get this book now and learn how to avoid all those wrong turns, dead ends and detours that trip you up, slow you down and get you lost every time.  It's an exquisitely detailed, easy-to-follow road map that will get you where you want to go in life with more joy, passion and purpose than you ever dreamed possible."
Linda Larsen
"As a licensed professional counselor with a specialty in eating disorders, this book is truly an inspiration for all of my clients!  I have learned more about 'walking the higher ground' from this book than I ever did in church. Lauren reflects the mindset of someone who is 'truly' in recovery and continues to be humble and self-aware along her continuing journey!!!"."
Wanda Spina-McCallum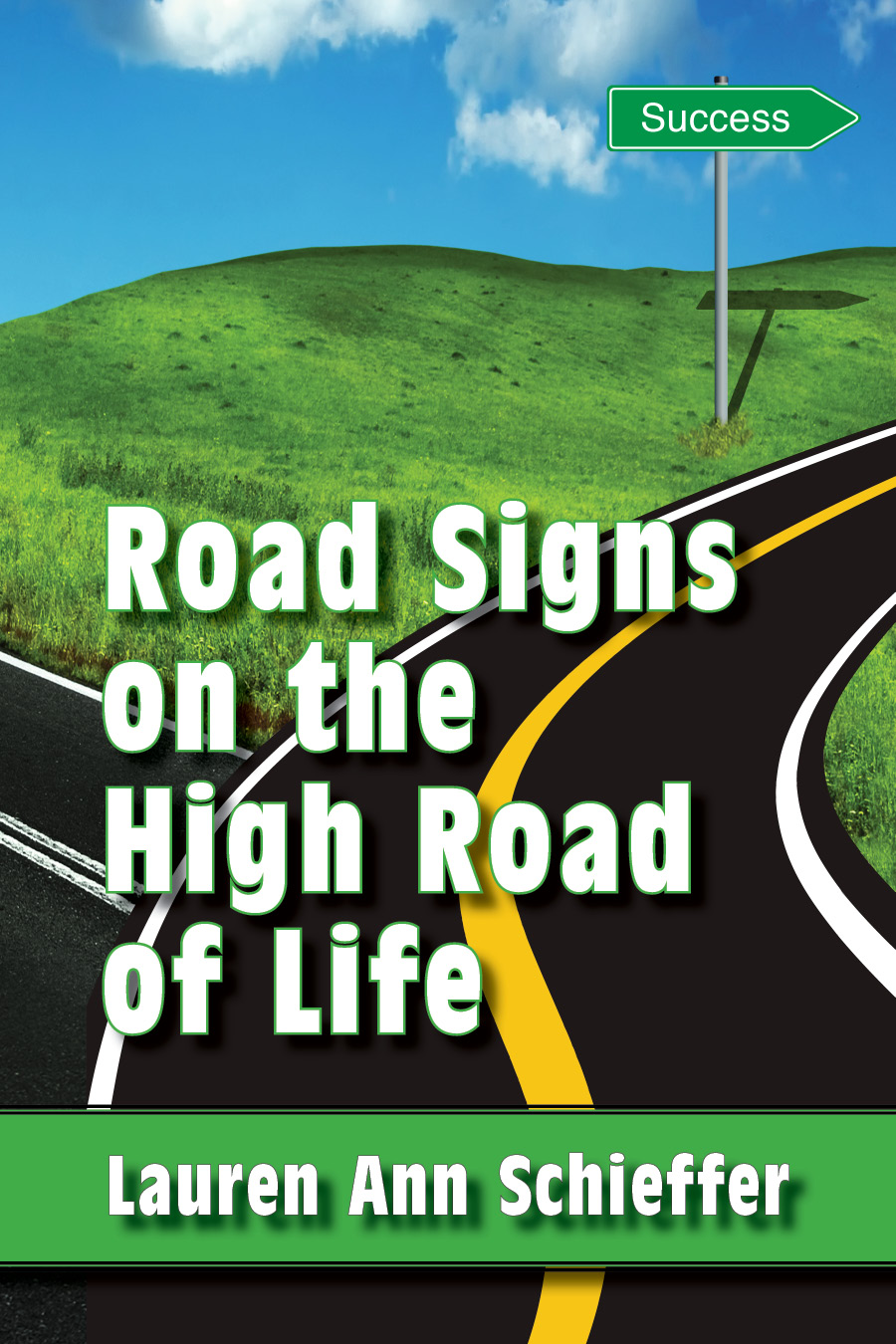 "With Road Signs, Lauren has not only written an amazing self-help book, but she takes you into her heart and spirit, shaping from that some of life's most important lessons.  It would be wonderful if young people would read this and take to heart what Lauren has learned and has to offer."
Carolyn Ward
In all walks of life, there are those who talk and those who do. While both matter, the manner in which we do each is crucial. What we say matters. How we interact matters. How we treat others matters. You will have realized significance when people who describe you are not talking about what you have achieved for yourself but rather what you have accomplished for the benefit of others.
Let's Talk
Lindy Rosenson, Booking Manager
847-226-0741
l913-530-6673
16125 152nd St Bonner Springs, KS 66012
info@laurenschieffer.com