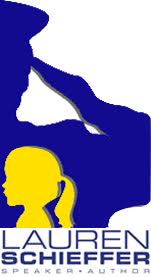 While Lauren travels all over the country and internationally, she can be reached through her booking manager.
Lindy Rosenson 847-226-0741
lindy@laurenschieffer.com
phone: 913-530-6673
email: info@laurenschieffer.com
If you would like more information on Lauren or are interested in scheduling a presentation, please use the form below to Contact Us.
In all walks of life, there are those who talk and those who do. While both matter, the manner in which we do each is crucial. What we say matters. How we interact matters. How we treat others matters. You will have realized significance when people who describe you are not talking about what you have achieved for yourself but rather what you have accomplished for the benefit of others.
Let's Talk
Lindy Rosenson, Booking Manager
847-226-0741
l913-530-6673
16125 152nd St Bonner Springs, KS 66012
info@laurenschieffer.com